Lighted Signs
View Sign Gallery
Are you working hard to outshine all distractions and competition around your business? If the answer is yes, then there are no better means of doing this than by using a custom lit sign!
There are various types of lighted signs available in different shapes and styles. Lighted signs solutions can be used throughout your business. Many companies are taking advantage of some form of backlit or lighted sign. While lighted signs, such as emergency exit signage, are commonplace in any Houston business location, these type of signs can be used for many solutions in a variety of different industries or sectors.
Dream Signs & Graphics is a service creating customized illuminated signs for storefronts, lobbies, and other specific areas in your company. Our service is high-quality and can meet your company's needs and financial budget. We strive to be your only sign development provider for all identification and promotion objectives.
Call Dream Signs & Graphics today at 281-240-6409 for a Free Consultation with a Lighted Sign Specialist!
Choosing The Traditional Neon Sign
While the look and feel of the traditional neon sign remain appealing to most companies, the maintenance and repair expenses do not make this signage option a worthwhile investment. To overcome this issue, advanced lighting technology has introduced LED lighted sign that has a similar appearance to neon signs but with an increased lifespan and reduced maintenance expenses.
If you are searching for the vintage appearance of a traditional neon sign, but are not keen on the expenditure; then we are the ideal service for your needs. Contact us, tell us your requirements, and our specialists will make it available for you!
Choosing The LED Signage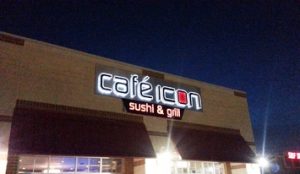 The traditional neon sign appearance can now be obtained using high-efficiency, reduced-energy LED bulbs. This type of LED lighted signage can provide a retro feel but using a more environmentally friendly approach.
The LED lighted sign presents with many different types of sign applications beyond the look of a traditional neon sign. Cabinet signs with channel lettering can be advantageous using a type of backlighting. The lighted signage can increase the lighting of a business in the dark and this is particularly useful for services that need to remain open during late hours, such as gas stations, late-night hotels, convenience grocery stores, restaurants, theaters, and nightclubs.
Our company will customize LED lighting signs to meet your preferences and they are available in various styles, colors, and animation options.
Choosing The Indoor Lighted Signage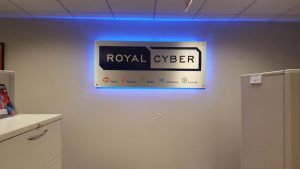 Along with the late night storefronts, LED and neon-lighted signs can be advantageous as an indoor option; for example, when used as an 'open' sign. Beyond this, there are other methods whereby the signs can be implemented to promote a business. Restaurants, for example, may want to create a smooth client flow and choose to indicate the 'pickup' and 'ordering' stations with indoor lighted signs.
Our company will create these customized signs to meet your particular preferences and needs. Our specialist staffs of trained designers are prepared to turn your sign dreams into sign realities.
Choosing The Programmable Digital Message Centers
For any company opting to enter a digitally focused service, our Houston lighted signs company will create custom and programmed digital LED message center signs. This impressive sign style can be utilized individually or as part of other signs, such as when it is placed on the storefront.
The programmable digital LED message center presents with different benefits as compared to original neon signage options. You will be able to add customized messaging that can be updated at any time, and these can include different types of colors. In fact, some of the models will also offer several attractive full-color images.
Free Lighted Signs Consultation
Outshine your competition with custom Houston lighted signs by Dream Signs & Graphics!
Call Dream Signs & Graphics today at 281-240-6409 for a Free Consultation with a Neon Sign Specialist!