Houston Coronavirus Signage
Whatever your type of organization, an appropriate combination of signs and graphics will significantly influence your business success, especially during these challenging times. From supporting visitors with wayfinding to motivating your team, your sign and graphic blend promote profitable and safe business operations.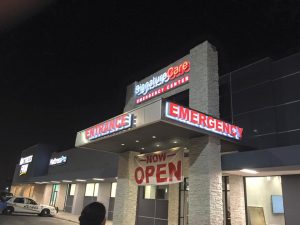 Making a decision on the most impactful, informative coronavirus signage can be challenging. There are numerous different components that need to deserve consideration, like your marketing and brand promotion objectives and goals, how customers and clients utilize and navigate your business facilities, ADA and other legal regulations, and even your sign and graphic placement all have an impact on the type, style, and number of branded, commercial signs you select for your Houston location.
Dream Signs & Graphics not only understands signs and graphics, we understand how effective signage can be used to control how traffic flows through your facilities, help keep your staff safe, and make sure your brand is remembered. By creating eye-catching signage elements that are crafted specifically for your requirements, location, and company, we help you take your business to a new stage.
Call Dream Signs & Graphics at (281) 612-3949 for your Free Consultation!
Wayfinding & Safety Hospital Signs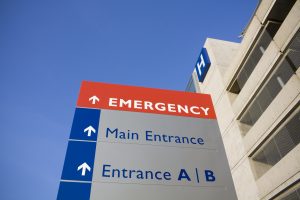 When hospitals are faced with a health related emergency such as the coronavirus, specifically Covid-19, it's vital that both incoming patients and hospital employees are aware of where they must go and how to get there. Important navigation signage, instructions, and warnings should be evident before your patient steps in the hospital. This is the reason hospital signs and graphics and wayfinders are critical. Efficient signage can support faster and more streamlined facility navigation, operate as a good reminder to conform to safer hygiene procedures, and alleviate the danger of spreading the virus by lowering person to person contact.
Clearly mark appropriate parking zones and facilitate inbound traffic by providing useful support utilizing practical hospital signs and wayfinders by Dream Signs & Graphics. To build your signage visibility for new patient arrivals at any time of day or night, we produce eye-catching reflective signage. Indoor hospital signs can be as uncomplicated as more hand washing notices, information regarding new security and safety procedures, and increased directional sign and graphic elements in order to lessen human interactions.
Whether you want to support easy parking or help keep your patients experiencing health requirements apart from coronavirus stay free of the virus, signage elements can help you with reducing risks to you, your loyal staff of health specialists, and your patients who put their trust in you to provide treatment.
Assisted Living & Nursing Home Signage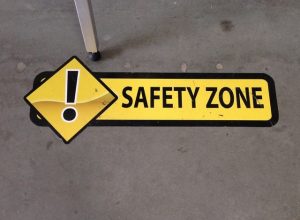 During a medical crisis like Covid-19, it is key that both incoming residents and hospital employees are aware of how to properly navigate and interact with your hospital. Clear and precise directions, instructions, and warnings must start even before a patient ever steps into the medical facility.
This is the reason why nursing home signs and graphics and well-placed navigational signs are critical. Impactful signage assists with streamlined patient navigation, perform as an important reminder to adhere to safer habits, and reduce the possibility of spreading infection by decreasing in-person contact.
Supportive indoor nursing home signage can may include increased hand washing notices, information regarding increased security and safety practices and procedures, and additional directional support signs to help lessen interpersonal assistance. Helpful sign elements can help you with lessening health concerns for you, your dependable team of medical practitioners, and your patients.
Business Update Signage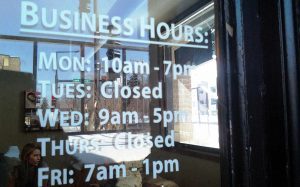 Is your Houston, TX business experiencing modifications to how customers should interact with your business or your hours of operation as a way to minimize the spread of Covid-19? Eye-catching, functional signage elements help your customers and clients realize the best way to benefit from your products and services while dealing with the restricted movement and interaction we are all dealing with.
If you'd like to redirect your clients and customers to the drive-thru or alternative area, provide important information with regards to reduced hours of operation, or share new or alternative contact information your clients and customers can use to reach out to you anytime your business location is not available for drop-in visitors, Dream Signs & Graphics fabricates the professional sign and graphic components your company desires.
Our specialists can provide minimal exposure new signage elements. This means we can deliver your desired signage components, including drop-off or expert installation on location, without any in-person interaction. Since government recommendations are changing rapidly as a response to Covid-19, we can provide fast fabrication on simple assistive signs and graphics, and when you have been established with us as a customer, our team can print new signage components with nothing but an easy phone call or email with the requested revisions.
Every Sign Your Business Needs!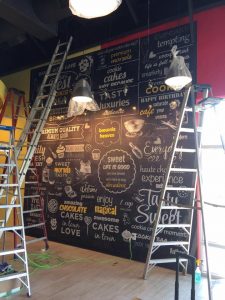 Dream Signs & Graphics custom produces attractive, engaging business signs and graphics. Whether you are looking for temporary signage to keep customers conscious of your business modifications during Covid-19, or are using the down time to prepare for new or updated indoor, ADA, or wayfinding sign elements to be on site once you are allowed to reopen your business, Dream Signs & Graphics offers the functional sign and graphic components your Houston business needs.
From menu boards to informative banners, we recognize the distinctive requirements of different verticals. We consider your physical space and facilities, branding, and organizational objectives to provide the most suitable combination of signs for your commercial needs.
Whether you want just one particular graphic or an entire assortment of commercial and promotional signage elements, Dream Signs & Graphics can take on the whole project for you.
Our commercial sign services include:
Free Expert Sign Consultation
Dream Signs & Graphics is fully committed to assisting you as we go through this complicated period in time. Our motivated, experienced staff is ready to design and build the custom, high-quality commercial signs your business needs to effectively improve customer support, brand reinforcement, product promotion, or wayfinding.
Call Dream Signs & Graphics at (281) 612-3949 for your Free Consultation with a Signage Specialist!