Dimensional Letters
View Sign Gallery
Impactful, captivating, and exciting, custom dimensional letters, signs, and graphics are a very good choice for virtually any business that needs to catch the eye of first-time clients and customers.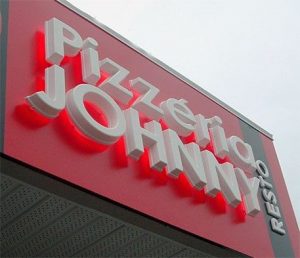 Dimensional letters, quite often known as 3D or raised letters, are lettering or shapes causing depth and interest to an otherwise plain space. This type of signage is cast, molded, fabricated, or cut from a solid material to develop this impact.
Dimensional letters offer just what experienced business owners desire for their location: a branded look inside and outside, bringing in and assisting potential clients and customers.
Dream Signs & Graphics can affirm that customizable dimensional letters are a compelling decision for any kind of brand. If you run an office, gas station, boutique, hospital, restaurant, etc., our dimensional letters look great in many areas of your facility.
We custom produce raised lettering that is specially crafted to improve brand visibility and that will also expand your marketing and advertising reach. Dream Signs & Graphics strives to utilize only the optimum materials on the market so that once we install your dimensional signage, they will effectively keep attracting attention to your brand for several years, without fail.
Call Dream Signs & Graphics today at (281) 612-3949 for your Free Consultation!
Appealing Storefront Signage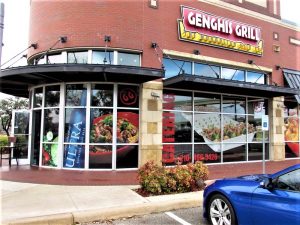 Eye-catching and intriguing, dimensional signs work well for your building's main exterior sign. They supply depth, texture, and dimension for your storefront, while exuding a more sophisticated look. The flexibility of dimensional letters is also positive. They are usually attached on to the front of your facility, they deliver even greater interest when integrated into pole signs, message boards, and monument signs. Channel letters are another replacement to dimensional letters.
Although 3D letters aren't internally illuminated, Dream Signs & Graphics can add lighting fixtures, spotlights, or halo lights while we are performing sign installation, so your dimensional letters are easy to find even when foul weather strikes. With our custom dimensional lettering, your organization stands out and your distinct value proposition is noticed, consistently and professionally.
Attractive Indoor Lettering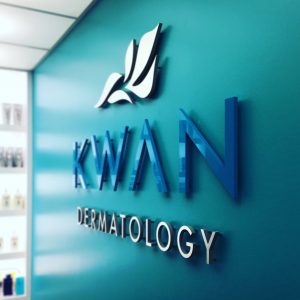 Dimensional letters aren't solely for your storefront; in addition, they supply your facility a professional environment as branded lobby signs. We can install them near your business entrance and your custom branding is going to be the first thing your guests notice when they enter into your facility. Dimensional logo and lobby signs are extremely common, and they can be constructed using a mixture of materials, with lighting upgrades, if preferred. Dimensional letters can also be used for wayfinding and other custom signs and graphics for a great impact for restaurants, retail stores and convenience stores.
3D letters, in spite of the name, aren't only limited to lettering! Your custom dimensional signs can have numbers, logos, images, or a mix of everything applied to the walls of your premises. Dream Signs & Graphics's professional team of designers are excited to help design indoor signs and display elements individualized to the special style and character of your business and brand. If you are wishing for a custom multidimensional look that undoubtedly makes sure your corporate branding can't be missed, Dream Signs & Graphics delivers dimensional signs and lettering that best communicate your brand.
Durable Dimensional Letters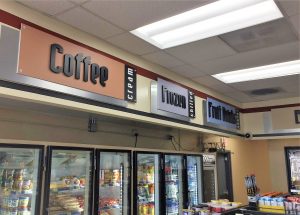 Dream Signs & Graphics fabricates your custom dimensional lettering and graphics from the right materials to best support your business and brand. Depending on your placement, we may use wood, metal, plastic, and/or light foam for the primary media for your project.
As a sign material, plastic is often selected because of its versatility and includes polycarbonate, coroplast, PVC, and acrylic. The strength and weather-resistance of plastic signage makes it a great option for business exterior dimensional signs. For indoor letters, metal is a superb pick attributable to its stylish aesthetic, and it is very durable when applied on your business storefront. Common metals used for sign making include bronze, brass, stainless steel, copper, and aluminum. A popular choice for high-impact, large-format lettering and graphics, light foam is selected since it is thick, lightweight, sturdy, and durable. Our Houston, TX dimensional letters team can easily assist you with identifying the perfect commercial signage type and media to realize your sought after finished overall look all inside of your budget.
Full-Service Sign Company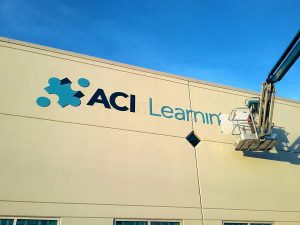 Selecting the appropriate sign for your business and brand isn't easy. It can take patience, experience, time, research, and a consistent sign production plan. When you trust Dream Signs & Graphics, you will not have to go through all of this by yourself. Our team of experienced sign fabricators and graphic artists gladly share their expertise to steer you in the course of the custom signage construction process.
Dream Signs & Graphics is your trusted full-service custom signage supplier. Our team of professionals deliver customized signage designs, we assist you in selecting the very best materials and mediums for your business purpose, and we make certain that your custom signage is smartly placed. Our experts are simply a phone call away if you ever are looking for our support or assistance with your custom dimensional signage.
Free Dimensional Letters Consultation
Dream Signs & Graphics delivers practically limitless customization options for your brand and business signage products. No matter whether you want to entice more buyers to visit your location, improve your brand, or make it simpler for customers to find what they need, our Houston dimensional letters, logos, and images are the right choice for your needs.
Call Dream Signs & Graphics today at (281) 612-3949 for your Free Consultation with a Dimensional Letters Expert!