Houston Window Graphics
View Window Signs Gallery
Build intrigue and educate potentially interested new visitors and customers with outstanding window graphics presenting your best merchandise and/or solutions.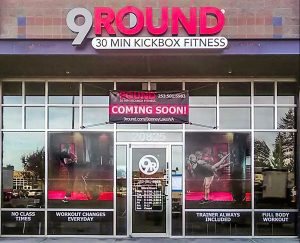 Whether your business is advertising particular products, you need to supply privacy for your guests within your facilities, or just wish to educate your potentially interested consumers about what your business has to offer, eye-catching window signs and graphics get your business seen and considered.
Dream Signs & Graphics is your leading neighborhood Houston window signage provider, delivering persuasive window graphics, displays, clings, and decals that work hard for you.
Call Dream Signs & Graphics today at (281) 612-3949 for your Free Consultation!
Window Signs For All Businesses
Dream Signs & Graphics provides effective window signs, graphics, and images for increasing business visibility. Our knowledgeable graphic designers produce custom window graphics that are complementary to your current branding efforts, directly support your business marketing goals, and sell your services.
Our window signs and graphics include:
Full-Color Posters
Promotional Window Graphics
Promotional Banners
Window Clings
Cut Vinyl Lettering
Vinyl Privacy Film
& much more!




Our team works diligently to deliver the ideal signs and graphics to support your marketing goals. We ask questions about your brand and business in order to make intelligent suggestions for products that will best suit your business. Our team is ready to support your business goals with custom-crafted window graphics, signs, banners, lettering, wraps, and more.
Retail Window Graphics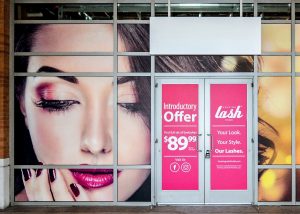 It's clear that retailers have a lot of time, energy, and effort invested in their seasonal front window displays. A high-impact window display is crafted to pull motivated possible consumers into your store. If you are marketing a special promotion, event, or sale, or are looking to boost sales related to a high-margin item, engaging window displays are an excellent way to accomplish this.
In most cases, promotional window displays are modified on a monthly or quarterly basis to show off the latest, hottest products you provide. Dream Signs & Graphics can offer you eye-catching window signs, graphics, and displays to promote interest in your specific events and sales and useful merchandise in an exciting way that will generate more new customers.
Privacy Window Vinyl For Offices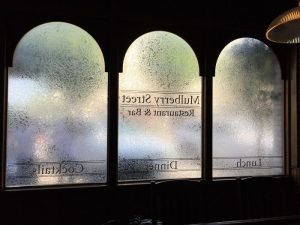 Large office buildings, for instance, law firms, counselors, real estate agents, service professionals, insurance brokers, and many more, make use of high-quality vinyl window film on their storefront windows for branding, privacy, or promotional applications. Our team of experts produce privacy film that provides the same appearance as a custom frosted/etched glass windowpane, without requiring the hassle and high price of replacing entire glass panes.
Introducing your company name, logo, and other branding elements into your privacy film is a powerful method for increasing your branding while maintaining appeal. Our custom sign and graphics experts can fabricate an exclusive privacy film unique to your organization, or offer examples of generally used vinyl film alternatives that will support your goals.
Window Signs For Service Providers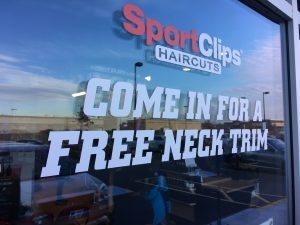 Even service providers can improve their brand visibility with a custom branded window display! Let your windows work for you with custom graphics, murals, banners, posters, or lettering displaying your most beneficial solutions, seasonal offers, or even make an educational display that shows how you can help potential new clients. Our expert Houston, TX signage fabricators deliver a custom plan to provide the perfect custom display that you require. We handle the manufacturing of your custom vinyl window display and expert installation of your eye-catching branded signs and graphics.

Free Window Graphics Consultation
Your professional community Houston custom sign and graphic company, we supply the window graphics, lettering, banners, posters, displays, and signs you need to build your brand visibility and increase new customer generation.
Call Dream Signs & Graphics today at (281) 612-3949 for your Free Consultation with a Window Graphics Specialist!