Wall Graphics
View Wall Graphics Gallery
Dream Signs & Graphics designs, fabricates, and installs attractive, high-quality vinyl wall murals and graphics that will definitely impress customers, clients, and guests.
Appropriate for corporate usage, wall graphics can make a bland hallway into a visual timeline of the story of your business, can allow you to proudly display your logo in your business foyer, or add color and excitement to an otherwise boring wall.
No matter what your desired purpose, size, or placement, from bathroom hand washing signs to durable break room graphics, our professionals conceptualize, fabricate, and expertly install every sign and graphic your brand wants. No matter whether you know exactly what sign and graphic elements you need or are looking for assistance in figuring out what signage is perfect for your business and brand, our Houston wall graphic professionals will recommend the best custom wall graphics for you.
Call Dream Signs & Graphics at (281) 612-3949 for a Free Consultation!
Complete Design Control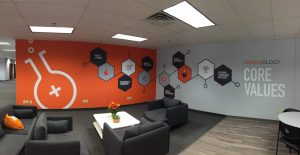 Our company produces custom wall graphics custom made for your organization, brand, and commercial space. We only use high-quality and long-lasting vinyl to develop show-stopping wall murals, graphics, and lettering that display or say any message you wish. From attractive giant landscape murals to cut wall decals that work together to tell a story, we handle it all.
Ready for a new look? Great idea! Our custom wall graphics are removable, so they can be replaced at any moment and either reverted back to your undamaged, plain wall, or outfitted with new designs that will exhibit the most current branding, seasonal changes, or new products.
Full-Service Wall Vinyl Company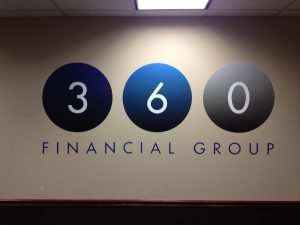 No design yet? Don't worry! Our experienced team of Houston, TX sign and graphic designers will work with you to determine the perfect concept. In fact, we cover each and every element of the production process, helping you from design all the way to installation in your desired location. If necessary, we perform on-site facility evaluations, including measuring your walls for a perfect fit and finish.
Dream Signs & Graphics uses the right materials for your job, so you can be certain that your vinyl graphics will be functional and in place with a pleasing finish.
Professional Vinyl Graphics Installers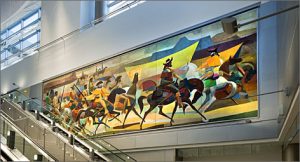 Vinyl can be self-installed, for an attractive finish, you should trust a professional vinyl graphics installation specialist to place your artwork. Full sheets of vinyl are generally complicated to implement, sometimes which causes creases, bubbles, or tears and a less than professional physical appearance.
When working with Dream Signs & Graphics, should there be any complications that happen while performing our expert installation, which includes damage to your wall graphics, we will replace it totally free, unlike damages sustained during installing your graphics yourself.

Free Wall Graphics Consultation
Our specialists at Dream Signs & Graphics are devoted to furnishing your company with superior sign and graphic products and knowledgeable support. Our intent is to become your one-stop vinyl sign vendor for all of your brand building signs and graphics demands. With an extensive catalog of custom Houston signage services and products, we ensure that your entire business looks sharp, cohesive, and able to benefit the potential new customers your signage elements will bring in each day.
Call Dream Signs & Graphics at (281) 612-3949 for a Free Consultation with a Wall Graphics Expert!