Houston Vinyl Lettering
View Vinyl Sign Gallery
Need an exciting, effective way to notify your future customers of your company?
Your patrons know where to search for specific business details when they approach the front entrance of your business. If customers are not able to locate your business licensing info, contact information, hours of operation, or even your company name, they will frequently continue to an organization that supplies the business details in a more apparent way, and ultimately leading to lost business profits for you. Displaying the business details your visitors desire and require can be quickly done affordably with high-quality Houston vinyl lettering.
These attractive vinyl graphics are each cut from a high-quality vinyl material perfectly suited to match your branding guidelines and anticipated application. Vinyl Letters are suitable for placement on just about any flat surface imaginable from floors to windows, smart cars to buses. Anywhere your name needs to be visible, Dream Signs & Graphics can develop the most effective vinyl lettering to complete the job.
Call Dream Signs & Graphics today at (281) 612-3949 for a Free Consultation with Vinyl Lettering Expert!
Professional Business Vinyl Lettering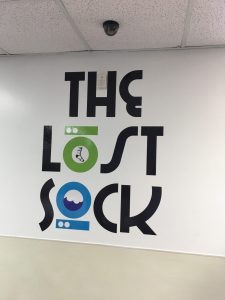 Every company has varied times that it is available for the public. Most businesses are open only during specific times and days. High-quality display of your hours of operation makes a significant influence on whether or not your customers have a positive perception of your organization.
Cohesive branded vinyl window lettering shows potential customers that you are open for business and that you are invested in your brand. When potential customers can see that you care about your business, customers can see that you care about doing a good job for them. Dream Signs & Graphics makes it easy for you to show you care with high-quality, affordable lettering and perfectly-aligned installation. We personalize all of our signs, graphics, and lettering to complement your business style, ensuring that you get the best signage solution to fit your business rather than the cookie cutter products promoted by other vendors.
When you need the best signage solution to express your business information, Dream Signs & Graphics possesses the tools and experience you need.
Door and Window Lettering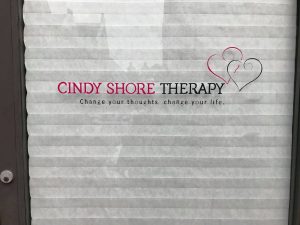 Vinyl window and door lettering can be more than just functional; it can be engaging and attractive. Tailor the doors and windows of your store or office with big promotional messaging, special deals, business information, or augment your seasonal window displays by adding multi-dimensional features. The flexibility available with cut graphics and letters lets you modify the size, font, and color of your cut vinyl window lettering to give that fun or elegant look and feel you've always wanted.
Vinyl lettering works well for all types of businesses. Whether your business is a retail store, restaurant, office, service provider or manage your business only from your vehicle or home, we increase your business visibility.
Commercial Vehicle Lettering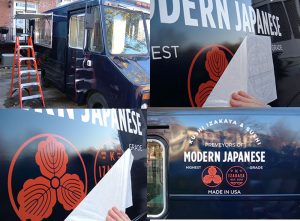 Dream Signs & Graphics manufactures branded full and partial vehicle lettering, wraps, and graphics to gain exposure for your brand and business on any type of automobile from work trucks to smart cars. From complete, high-impact wraps to distinctive vinyl letters, we supply the ideal vehicle graphics to suit your budget, vehicle type, and business needs.
Vehicle lettering can also help you avoid real legal trouble. Some details are mandated on a vehicle used for corporate practices, such as state licensing or DOT details. We completely understand our local regulations; we use our experience to make sure your cut vinyl lettering is of the recommended placement, style, color, and size, so your details are comfortably seen and read by government and regulatory institutions.
Full-Service Sign Company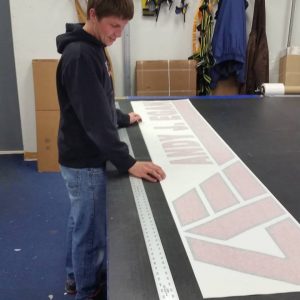 Dream Signs & Graphics is your local complete signs partner. Our dedicated team of Houston, TX signage professionals manage every attribute of your custom signage project including the first consultation all the way through to expert installation of your signs, graphics, and displays. Whether you have a single sign or an assortment of branded business signage, our skilled team are there for you every single step of the process.
Our company focuses on sustainable practices. We utilize the most suitable processes, tools, and products to reduce our environmental impact and eliminate unnecessary waste all while saving you money. Our experienced installers are focused on accuracy and precision as well. We ensure that your vinyl lettering is correctly aligned and is free of tears, warps, or bubbles for a professional finish that is sure to impress.
Free Consultation
At Dream Signs & Graphics, we handle each vinyl lettering project with a sharp eye for details. Our dedicated and professional team gets the job done correctly, every single time. When your business requires a Houston sign and graphics provider, let Dream Signs & Graphics be the only number you need.
Call Dream Signs & Graphics today at (281) 612-3949 for a Free Consultation with Vinyl Lettering Expert!