Indoor Signs & Interior Signs
View Indoor Sign Gallery
Your Houston business, regardless of type, will benefit from the right blend of cohesive indoor signs and graphics.
The indoor signage you use can range in purpose from keeping your employees safe to helping your guests navigate your facility. Understanding the right blend of signage for your business can be challenging, but we are here to help.
Many factors need to be considered, such as how your customers and employees navigate and utilize your space, your business personality, and your goals for business growth. All of these factors have a huge impact on what type of signage you need.
Dream Signs & Graphics has worked with many industry leaders, and understands the signage each industry needs to maintain proper flow of traffic, how to motivate and encourage employees, as well as how to make an impact on brand recognition. We create attractive, impactful signage designed specifically for your location, brand, and needs, to further grow your company.
Are you opening a new location, or unsure of what signage fits your current goals? We provide on-site evaluations to better understand your space and make recommendations for appropriate signage designed to fit your space.
Call Dream Signs & Graphics at 281-240-6409 for your Free Consultation with an Indoor Signs Expert!
Interior Signage For Office Buildings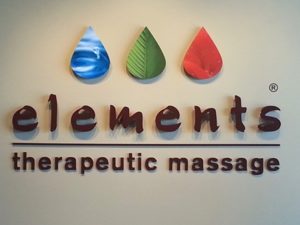 Working with Dream Signs & Graphics means you'll receive exceptional service and signage that delivers incredible results. We develop and install solutions designed to promote your brand and your business, directing more customers around your premises with crisp, clear designs.
Interior signage offers a variety of benefits to businesses of all shapes and sizes, balancing function and aesthetic with customer experience. Our designs clearly and consistently direct visitors and customers around your property or premises. Whether it is directional, point-of-purchase, lobby, ADA, window, or accessibility signage, we have a solution for you.
If you've ever got lost in a building or experienced confusion about how to get somewhere, internal signage was probably the cause of the problem. Don't let this happen to your customers. Work with Dream Signs & Graphics and ensure every visitor has a positive experience that promotes the opportunity of them coming back.
Retail & Restaurant Indoor Signs
Retail and restaurants typically utilize signage targeted at promoting products or events while reinforcing branding. Your indoor signage plays a significant role in how your promotions are received and how customers will navigate to those sales and events.
Dream Signs & Graphics creates attractive menu boards, point-of-purchase signage, hanging banners, floor vinyl, product displays, and more to highlight your sales and events! Our custom signs utilize your fonts, colors, and logo to reinforce your brand and promote any event you can imagine.
Signs for Warehouses & Manufacturing
Even if the business you run isn't open to the public, that doesn't mean that signs don't play a huge part in how your company functions. Your signage can remind staff of hazardous areas and best safety practices, improve morale, and even tell the story of your company through vinyl graphics. We can create the signage elements you need to achieve any goal.
Whether your business needs safety signs, wayfinding signage, indoor banners, or wall murals, these signs will all work towards supporting your goals by creating a safe work environment that your employees will enjoy returning to every day.
Dream Signs & Graphics is dedicated to creating impactful manufacturing signage. Our knowledgeable staff will provide you with guidance and support to ensure you get the signage you need for your business.
Cohesive Interior Signs for Business
Direct visitors and customers around your business with ease through well designed, thoughtful, and effective indoor signage that delivers positive user experience. Our team has overseen the design and installation of signs for hospitals, educational institutes, office blocks, retailers, and more, ensuring that every element delivered is done to the highest standard and specification.




When people struggle to navigate through a facility, it can cause a poor experience that negatively impacts their view of an organization. By working with Dream Signs & Graphics, you minimize the risk of this happening as we bring our team of experts together to craft signage solutions that deliver results.
Every Indoor Sign Your Business Needs!
Whatever your business or organization, you want to spend less time directing people around and more time on managing your business and making sales. This means your signage has to be effective.
Successful companies have a high-level of signage visibility, designed to minimize the risk of a bad customer experience that harms their reputation. We use our knowledge and expertise to bring results that help increase brand awareness, growing traffic, and generate increased revenues.
Whether you need an entire collection for your office, or a single vinyl graphic, Dream Signs & Graphics can create any signage elements you need!
Our indoor sign services include:
If you need exterior signs, vehicle wraps, vinyl graphics, or any other custom signs to match, we can produce those as well! Dream Signs & Graphics creates complete branded indoor and outdoor signs for that professional look.
Full-Service Interior Sign Manufacturers
At Dream Signs & Graphics we believe in the personal touch, a professional approach, and a service that delivers. That's why we work with our customers from start to finish to create and install signage that both you and your customers love. Starting with a free consultation, we'll offer you our knowledge and industry insight to overcome the challenges your business faces when it comes to appropriate signage.
A final brief will be agreed before our graphics team get to work on design concepts and mock-ups. You'll receive samples that help you visualize how the end product will look before our manufacturing team set to work in our state-of-the-art facilities to produce your signage.
The last part of the puzzle is the installation. Our Houston indoor signs and graphics installation team will deliver and install on-site so you can see the end product come to life while ensuring it is fixed and fitted with the utmost professionalism.
Free Expert Indoor Sign Consultation
Dream Signs & Graphics delivers attractive signs and graphics, with a focus on customer satisfaction. By never compromising on quality, you can rest easy that our staff will treat your business like our own and will never cut corners when it comes to a professional installation. We look forward to providing the high-quality, branded signage solutions your Houston, TX business needs to create an intuitive experience for your customers, clients, and guests.
Call Dream Signs & Graphics at 281-240-6409 for your Free Consultation with an Indoor Signs Specialist!